RapidKart - Power your online sales
If earning revenues and gaining customers beyond the geographical boundaries come in your
future plans

; E-Commerce enabled websites offers you the perfect platform to start with.
RapidKart is an e-commerce engine, to enable Small- Medium scale retail businesses to enter into online market. It helps a non-IT business to quickly start selling online and multiply their profits. We customize your e-Commerce store the way that you want it. Talk to us about your vision for your website, and we can help figure out if this solution is right for you.
The number of Internet users in India has reached 205 million in October, 2013 (40% year-over-year growth). By June 2014, India will have 243 million internet users, at which point of time, it is expected to overtake the US as the second largest Internet base in the world. So if you have something to sale, this is your chance to reach globally.
Revolutionary flexibility
Rapidkart gives you advanced ecommerce — including merchandising, pricing, promotions, and customer care — delivered as high-performance APIs that are perfect for integration with web content management or digital experience platforms. Engineered from the ground up to add transactional capabilities to other applications, Rapidkart eliminates the challenges of pulling a standalone commerce suite into your software portfolio. Rapikart is designed with state of art modular design methodology which gives the flexibility to the user for pick only those features which are require for his business and suits his financial plan.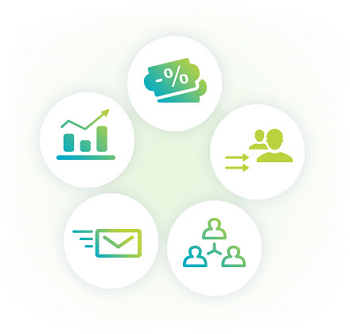 Responsive Pricing
Personalize your prices just like you personalize content.
Only from Rapidkart, responsive pricing adjusts the prices offered to individual customer segments based on your personalized merchandising rules — no matter where those rules are managed. Thanks to our exclusive CMS Optimized™ technology, dynamic pricing lists can easily be associated with segments from your content management or marketing platform, which finally makes it possible to create engaging, compelling campaigns that seamlessly unite commerce and content.
Customize your products
No other ecommerce platform gives you such control over your products, from unlimited, fully customizable options to flexible product rules and inventory tools.
Increased conversions
From product reviews and recommendation engines to wish lists and product comparisons, RapidKart helps you turn shoppers into buyers.
Tons of payment options
With more than 30 pre-integrated payment methods, your customers always have a way to pay.
SSL certificates
Secure your store's online checkout process with your own SSL certificate so your customers can purchase with confidence.
Bank vault security
Your store is hosted on our lightning-fast certified servers. Our data center employs hacker deterrent security provisioning, three redundant network architectures and hardware firewalls.
Incredible speed
RapidKart is designed on top of JSmart, Accrete's proprietary framework, which makess it 7 times faster than any other CMS based solution.