Website Development
A
great looking website is your shop window

on the virtual high street, and having an experienced professional web design team produce your website carries great benefits...
Accrete provides professional Web Development Services to its clients at an affordable rate. We provide robust, secure and scalable web solutions using latest technologies like JavaScript, Python, Microsoft.NET, ASP.NET, PHP, AWS, Silverlight, Biztalk, Sharepoint and many others. Using these latest technologies, we have successfully delivered numerous projects in different industry verticals like Finance, Trading, Ecommerce, Real Estate, Technology, Consulting etc.
Our professional Web Development Services cover all minute business requirements of clients to deliver web solutions that meet client's expectation. We have delivered wide range of web solutions ranging from simple web applications to highly complex ecommerce website development services. Our solid domain expertise aids us to deploy applications that have effective web presence. Our web developers have vast experience, knowledge and skills to deliver automated processes, helping organizations to efficiently manage organizations and maximize profits.
Why Select Accrete for Web Development Solutions?
Vast expertise in delivering application in a wide range of industry verticals
Web solutions having great interface design along with excellent functionalities
Web Development at an affordable rate
Timely delivery of your product
Excellent support services to clients
Strategy & Planning
Too often websites are designed for companies by web designers with little or no understanding of the commercial needs of business. "What you need is a Website that actually works". This is the stage we sit down together to listen your business and your needs. Now our team will start planning and carry out following activities:
Analyse your business, your website and your competitor's website.
Document all the requirements and expectations from websites.
Generate navigation structure and document all functional leads.
Collect all necessary data from you to start the next phase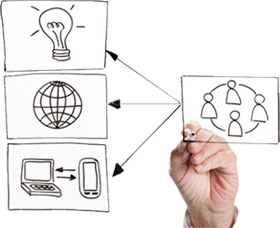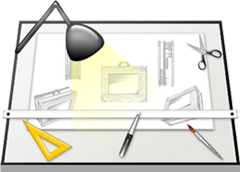 Design
"Our experience is always judged by the quality of our designs, so we work with our clients to ensure that they get the best visual and branding impact for their website"
Everything is clear at this stage. A sitemap is developed, and everyone is clear about the goal and the direction of the website. It is time to let the designer come out with the latest design concept as well as proper call to images according to your needs which reflect reality for the lead generation of your website.
Development
"If you are serious about competing in today's market, a web developer gives you the opportunity to open your door to a much wider target market"
Once design is approved, it is time for the execution. Our developer will step in as this phase is more technical. The following techniques we are using in all projects:
HTML5: A markup language for structuring and presenting content on internet.
CSS3: A style sheet language for presenting semantics of content written in HTML.
JQuery: A multi browser JavaScript library to simplify the client side scripting of HTML.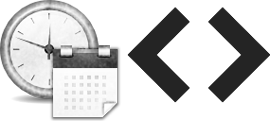 Testing
At this stage, Accrete's developer team finalized your website by verifying:
All pages according to listed needs & highlights
Basic functionality of the site
Readiness for expected traffic
All address issues
Launch
Now your website is live, it needs to be verified in order to bring in traffics for your business. These are:
Setup Google Analytic and Favicon.
Check W3C validation, cross browser compatibility and form validations.
Investigate broken links if any.